If you want to personalize your messages, you will need to register and enter your username and password into the app.
Your App automatically comes with its own set of generic messages that all iPhone users receive.
If you want to receive your own unique, personalized messages, then you will need to Register.
Once you register, you will use your Username and Password to add your personalized messages to the App.
---
To REGISTER or to ADD YOUR PERSONALIZED MESSAGES, click on Login at the top of the page.
If you haven't registered yet, click on Register to get your Username and Password via email.
Then enter your Username and Password and click the blue Login button.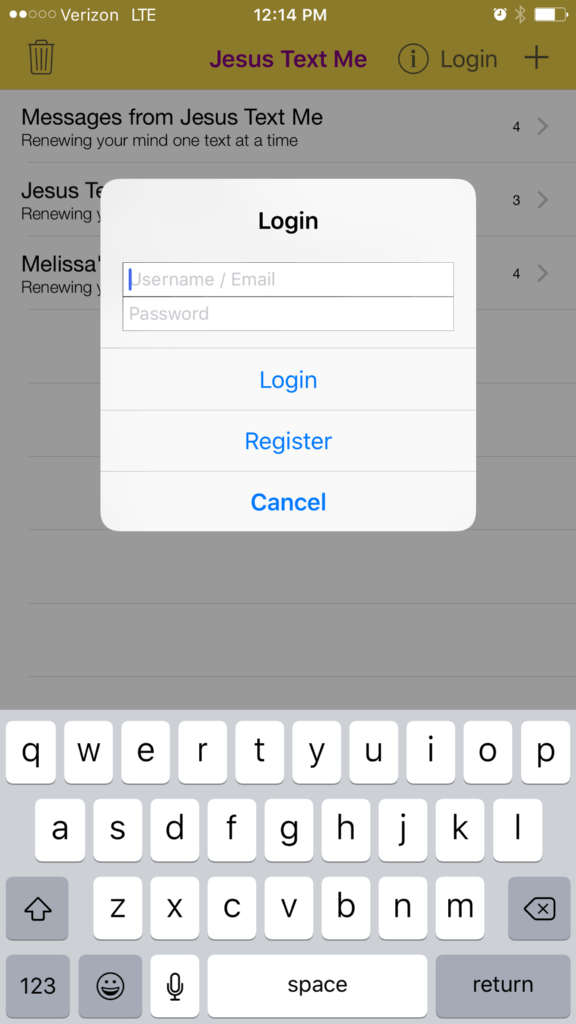 Then you will see your personal messages added to the list.
If you now want to delete the generic messages:
click on the Garbage Can on the left,
click on Messages from Jesus Text Me,
and click the red Delete button.